Lady K & the Kings of Swing Fall Concert 2022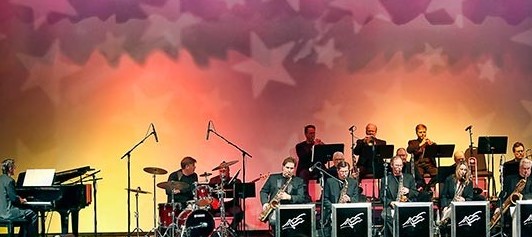 Did you know that Jazz is an original American art form? Come experience an evening of big band jazz, learn about different jazz styles and see fine Bay Area musicians perform live. The concert will provide an exciting window into live music and feature Q&A with the artists. A delightful and fun performance for music lovers of all ages, featuring Grammy Nominee vocalist Carla Helmbrecht.

Deeply entrenched in jazz and swing, immersed in the history of their craft and with years of experience as veteran jazz musicians, Lady K & the Kings of Swing is a 17-piece, Frank Sinatra-style big band recreating the sounds of Duke Ellington, Cole Porter, Count Basie, Gershwin, Kenton and beyond.


Their Fall concert this year will take place at;
The Dougherty Valley Performing Arts Center
10550 Albion Road
San Ramon, CA 94082

Adult: $18.00 + ticketing fees
Child: $12.00 + ticketing fees (all must have a ticket)


POLICY NOTE: No Refunds or Exchanges on ticket purchases