Jake Shimabukuro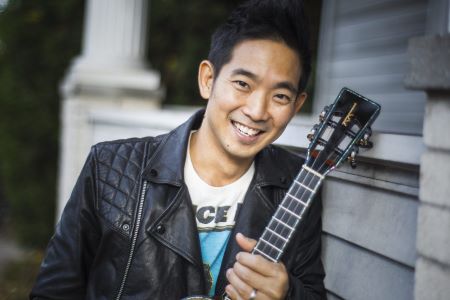 Saturday, November 6, 2021 at 8:00pm

Dougherty Valley Performing Arts Center

Since his touring career began with a viral ukulele rendition of "While My Guitar Gently Weeps" on YouTube, Jake Shimabukuro has been continuously entertaining audiences with his wholly unique instrumental music. The 12 tracks that comprise his latest album, "The Greatest Day," feature some of Shimabukuro's most imaginative and adventuresome playing yet, with original material and reinvented versions of hits like The Beatles' "Elenor Rigby," Ed Sheeran's "Shape of You" and Jimi Hendrix's "If 6 Was 9."

Per Contra Costa County Health Services guidelines, all patrons and performers are required to wear appropriate face coverings at all times while inside the venue. Proof of vaccination or a negative test are NOT REQUIRED for entry at this time. Due to additional CCCHS guidelines in place, there will be no intermission or food/concessions sold during the evening.

As an additional safety reminder, if you are sick; have symptoms such as a cough, feeling feverish, sore throat, muscle aches, congestion or runny nose, please stay home & take care of yourself.

Lobby doors open at 7:00pm and doors into the seating open at 7:30pm.